Welcome to St. Thomas More Parish
Our mission is to become the real presence of Christ through prayer, education, worship and service
Meet Fr. Okumu, Our New Pastor!
Fr. Stephen Okumu was born and raised in Kenya. He is the 3rd in a family of 10 siblings. After completing high school, he entered Seminary at St. Augustine in Kenya and studied two years of Philosophy. He then joined St. Thomas Aquinas Seminary and studied 4 years of Theology.
Fr. Okumu was ordained on July 26, 1986 at the age of 28 and ministered in Kenya for 12 years until 1998. Right after that, he came to the United States to pursue graduate a Licentiate Degree (Sacred Theology Licentiate) from the Jesuit School of Theology at Berkeley California with the Area of concentration in Social and Cultural Studies in 2001-2002. His education continued at Berkeley and in 2006 he earned a Doctorate degree in Social and Cultural Studies (2002-2006)
· 2007-Present: Came to the Seattle Archdiocese as an extern for the Catholic Diocese of Eldoret Kenya.
· 2007-2008: Associate Priest – at Holy Rosary Parish, Edmonds (1yr)
· 2009-2012: Priest Administrator – St. Therese, Seattle (5yr)
· 2012-2016: Pastor – St. Bridget Church, Seattle (4yr)
In his spare time, Fr. Okumu loves to cook and enjoys playing soccer with children. As a pastor he believes that his purpose is to listen to the people and to minister to the sick and the homebound. His background in social and cultural studies will help enrich our growing diverse community.
Welcome home (karibu nyumbani) to St. Thomas More Parish Fr. Stephen Okumu!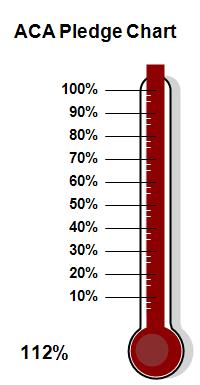 WANTED PASTORAL ASSISTANT FOR FAITH FORMATION
St. Thomas More Parish is seeking an experienced and qualified individual for the position of PA for Faith Formation. We are a culturally diverse Catholic community of 1500 households in residential Lynnwood. Primary responsibilities will be the Adult Faith Formation Programs. A successful candidate will be an active member of the Catholic Church, have a minimum of 5 years' experience in adult catechesis, a degree (master's degree preferred) in theology, pastoral studies or a related field. Position offered is 32 hours per week with some weekend and evening work required. Salary DOE and benefits in accord with Archdiocesan guidelines. Interested applicants should download the Seattle Archdiocesan Job Application and send it with a resume to Janice George, c/o STMP, 6511 176th St. SW, Lynnwood, WA 98037, or email janiceg@stmp.org. No telephone calls please. Open until filled.
MASS SCHEDULE
Weekend Masses
Saturday 5 PM
Sunday 8:30 AM
Sunday 10:30 AM

Weekday Masses
Tuesday 9 AM
Wednesday 9 AM(Mid June-Aug)
Wednesday 8:30 AM(Sept.-Mid June)
Thursday 9 AM
Friday 9 AM

Reconciliation
Saturday 3:30-4:30 PM
or by appointment
CATHOLIC WEB LINKS
Washington State Catholic Conference
North West Immigrants Rights Project
United States Conference of Catholic Bishops
Catholic Refugee and Immigration Services
Fr. Jim Northrop
FUNERALS


Making a financial donation to St. Thomas More is now quick and easy with our new on-line donation form. Please consider making a donation today.
Upcoming Events