Welcome to St. Thomas More Parish
Our mission is to become the real presence of Christ through prayer, education, worship and service
Easter Message 2016
Dear brothers and sisters,
Happy Easter! The Catholic Community of St. Thomas More Parish welcomes you. Whether you are a faithful parishioner or a Catholic who joins us only once in a while or a visitor or a member of a different faith tradition, you are welcome here at St. Thomas More Parish. This is a wonderful place to belong and grow closer to God.
Where are you in your life? Wherever you are or in whatever situation you are in, the message of Easter is for you. It is the greatest and most liberating news ever. The gospel passage that illustrates this best is the story of the two on the way to Emmaus.
Having witnessed the height of cruelty that happened to the one they had laid their hopes in; Jesus Christ. How he was condemned, tortured, crucified and died, they had no more hope. Their dreams were shattered and it was as if the carpet had been pulled underneath their feet. They had nothing to stand on. Hence they decided to go away from Jerusalem.
Jerusalem was where the temple; which was the presence of God was. It was here all the nations of the world would gather. But for the two; Cleopas and his companions, the tragic event had driven them away from God. Does that sound familiar?
But God comes to meet us wherever we are. On the way to Emmaus, Jesus meets them. We are told that they didn't recognize him. They were focused and pre-occupied with the tragic events that had happened. To the extent that when he asked them what they were discussing, they were shocked and asked him, "Are you the only Jew who doesn't know what had happened?" And he asked, "What?"
Empathetically and with love he listened to their ordeal. This is kind of a God we have; one who wants to know how we are; whether we are hurting or rejoicing. He is always there to walk with us; to cry with us or rejoice with us. That is why he took our human form and become like us. After listening to them, he began to enlighten them as to why this had to happen. Here was an invitation to open their minds.
When they got to where they were going, he acted as if he was going further, but they invited him to stay with them because it was getting dark. Symbolically they were opening their hearts that were filled the darkness of grief. At table they broke bread with them. Symbolically they were inviting him to come into their lives. Having opened and invited him in their minds, their hearts and their lives, they were able to recognize the risen Lord and it was no longer dark. As a matter-of-fact they went back to Jerusalem.
I invite you to do the same during this Easter!
Fr. Thumbi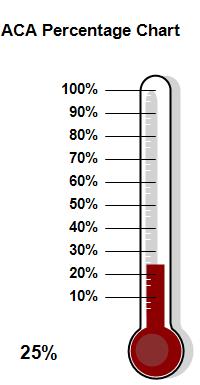 MASS SCHEDULE
Weekend Masses
Saturday 5 PM
Sunday 8 AM
Sunday 9:30 AM
Sunday 11:30 AM
Sunday 5 PM Mass(Oct.-May)

Weekday Masses
Monday 9 AM
Tuesday 9 AM
Wednesday 9 AM(Mid June-Aug)
Wednesday 8:30 AM(Sept.-Mid June)
Thursday 9 AM
Friday 9 AM

Reconciliation
Saturday 3:30-4:30 PM
or by appointment
CATHOLIC WEB LINKS
Washington State Catholic Conference
North West Immigrants Rights Project
United States Conference of Catholic Bishops
Catholic Refugee and Immigration Services
Fr. Jim Northrop
FUNERALS
Contact Parish Office

Making a financial donation to St. Thomas More is now quick and easy with our new on-line donation form. Please consider making a donation today.
Upcoming Events