Welcome to St. Thomas More Parish
Our mission is to become the real presence of Christ through prayer, education, worship and service
Dear Brothers and Sisters,
As you heard on Sunday, the Archbishop Most Rev. J. Peter Sartain, Archbishop of Seattle has announced that St. Thomas More Parish in Lynnwood and a few other parishes will be entering a time of transition in pastoral leadership beginning July 1, 2016.
He also announced that after consultation with the Priest Personnel Board, he has appointed Father Stephen Okumu as your new pastor. Father Okumu is currently the pastor of St. Bridget Parish in Seattle.
I know Father Stephen Okumu well and I was most delighted to learn that he has been appointed as your new pastor. You are blessed to have him. Be not afraid, because he is a wonderful and caring priest who will serve you and your parish with love and dedication.
As I mentioned on Sunday, my prayer is that he too will get to have the wonderful experience I had of finding a true home here at St. Thomas More Parish. This became more clearer every time I travelled; on coming back, I would have this deep sigh of relief and I would exclaim, "It so wonderful to be back home!"
I also hope and pray that he will get to discover, the greatest discovery I made that you are a great treasure and a true blessing. This is what you were to me and I will always remain ever grateful to you and to God for having had you in my life. It is something that I will take with me and will treasure in my heart as I move to St. Joseph Parish in Ferndale, St. Anne Mission in Blaine and St. Joachim on Lummi Reservation. May our Good Lord bless you!
Yours sincerely in Christ
Fr. Francis Thumbi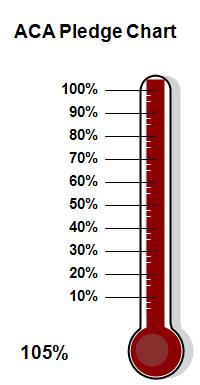 WANTED PASTORAL ASSISTANT FOR FAITH FORMATION
St. Thomas More Parish is seeking an experienced and qualified individual for the position of PA for Faith Formation. We are a culturally diverse Catholic community of 1500 households in residential Lynnwood. Primary responsibilities will be the Adult Faith Formation Programs. A successful candidate will be an active member of the Catholic Church, have a minimum of 5 years' experience in adult catechesis, a degree (master's degree preferred) in theology, pastoral studies or a related field. Position offered is 32 hours per week with some weekend and evening work required. Salary DOE and benefits in accord with Archdiocesan guidelines. Interested applicants should download the Seattle Archdiocesan Job Application and send it with a resume to Janice George, c/o STMP, 6511 176th St. SW, Lynnwood, WA 98037, or email janiceg@stmp.org. No telephone calls please. Open until filled.
MASS SCHEDULE
Weekend Masses
Saturday 5 PM
Sunday 8:30 AM
Sunday 10:30 AM

Weekday Masses
Tuesday 9 AM
Wednesday 9 AM(Mid June-Aug)
Wednesday 8:30 AM(Sept.-Mid June)
Thursday 9 AM
Friday 9 AM

Reconciliation
Saturday 3:30-4:30 PM
or by appointment
CATHOLIC WEB LINKS
Washington State Catholic Conference
North West Immigrants Rights Project
United States Conference of Catholic Bishops
Catholic Refugee and Immigration Services
Fr. Jim Northrop
FUNERALS
Contact Parish Office

Making a financial donation to St. Thomas More is now quick and easy with our new on-line donation form. Please consider making a donation today.
Upcoming Events