Welcome to St. Thomas More Parish
Our mission is to become the real presence of Christ through prayer, education, worship and service

"Lead Me Lord, Send Me"
Fr. Stephen Okumu
Pastor

Mass Resumption on June 13th and 14th

We hope that this finds you well. The shelter-in-place mandate has disrupted all our lives and schedules. I miss seeing you on a weekly basis, indeed, some of you more frequently. However, the wait is over. Beginning June 13 and 14, we will resume our Mass and we will celebrate outdoors.

To prepare for the celebration of Mass. I would like to share some information and measures that we will be adopting:

First of all, remember that the Archbishop has given all of us dispensation from attending Mass during the pandemic. Those of you over 65 years of age and those with health issues should be especially mindful of this and are advised not to attend any gatherings. Let your discretion be your guide.

For your safety and for the well being of others, you will be required to wear a mask when attending services. We have a limited supply of masks so please bring your own.

You should observe the recommended 6 foot separation of social distancing at all times.

There is a limit of 100 people per Mass, please call the parish office to reserve your seats or go to stmp.org and click the "SIGN UP" button.

We have designated 4 gates for your entrance: Gate A is for parishioners with special needs, Gate B, for liturgical ministers and their family, Gate C single or couple and Gate D for Family of 3 or more.

Staff members, ushers and greeters will be on hand to assist with seat assignments. Keep in mind that this will be a brand new experience for all of us so please be patient and help each other out.

The Mass will be short and sweet. You will not hear any choir singing, but we will have piano playing.

Communion will be distributed after the final blessing. Hygiene is important. When receiving Holy Communion, please bring your personal hand sanitizer. Keep in mind that we are still practicing 6' social distancing.

When entering or exiting the campus please extend the 6 feet courtesy to everyone with the exception of family members.

Sincerely yours in Christ,

Rev. Father Stephen Okumu
Pastor

ASSIGNED LITURGICAL MINISTERS


OPEN FOR RESERVATION ON SUNDAY ONLY

TO ATTEND THE MASS


open to register from MONDAY-WEDNESDAY only

Mass Schedule:

June 13, Saturday, 5 pm
June 14, Sunday, 8:30 am and 10:30 am


****Beginning June 20th and 21st Mass times will change****

Saturday- 4:00 pm and 5:30 PM
Sunday- 8 am, 9:30 am and 11:30 am


Recorded Mass will be available on Sunday here on our parish website.

To find designated Gate Entrances click this link:
Gate A- People with special requirements (front of the church)
Gate B- by the rose garden- Liturgical Ministers on Duty
Gate -C- middle entrance going towards Narthex- single or couples
Gate D- last stairways going to the Renggli rm- for family of 3 or more

SOLEMNITY OF PENTECOST

May 31, 2020

CURRENT MASS IS RECORDED AND POSTED HERE AT THE FRONT PAGE
check here to view the previous Mass

WE ARE FOLLOWING SOCIAL DISTANCING PER COVID-19 GUIDELINES

WASH YOUR HAND WITH SOAP OR SANITIZER FREQUENTLY
KEEP AT LEAST 6-8FT DISTANCE BETWEEN PEOPLE
IT IS PRUDENT FOR YOU TO STAY HOME
IF YOU ARE IN THE VULNERABLE POPULATION AND NOT FEELING WELL


DONATE ON-LINE
We depend on your ongoing contributions to continue
the work of the parish.
If you are able,
please mail your envelopes to the parish
or give donation online.
WE THANK YOU FOR YOUR GENEROSITY

Parish and MissionEffectiveness


Please complete this online survey. This survey will help us to better understand how to reach out to Catholics across western Washington.
Survey - English | Archbishop Etienne Video Survey - Spanish | Video by Bishop Elizondo
Our Scripture passage for this Sunday comes from the Gospel of John 20:19–23. It is the scene of the Risen Christ sending the Apostles, and breathing on them, the gift of the Holy Spirit. It is an appropriate passage for this Sunday because in Pentecost we celebrate the moment when the first disciples were enlivened by the Holy Spirit and filled with enthusiasm to continue the mission of Jesus.
The word "Enthusiasm" comes from the two Greek words meaning "God within" (en theos). It refers to the experience a person has when they are "filled" with the Spirit of God. In the Greek world, it was originally perceived as an arbitrary invasion of God into the psyche that filled the individual with an indomitable energy.[1] This was the way the Greeks explained divine inspiration. In the Christian faith, however, to be enthusiastic is not only to be energetic; it is to be courageous, motivated, and committed. The disciples had that experience and thus began to carry on the mission of Jesus fearlessly as His witnesses even unto death. Because of their enthusiasm, they were able to do the things that Jesus did. The gift of the Spirit transformed their fear into faith, it motivated them from being self-preserving to become other-serving, and it changed the mission of the church from just a human organization into a holy endeavor. The Spirit can transform lives and communities!
Making a
financial
donation
to St. Tho
mas More
is now quick and easy
with our new on-line
donation form.
Please consider making
a donation today.

GOD SO LOVED HE GAVE
FROM A HEART OF GRATITUDE
WE GIVE OUR
TIME, TALENT & TREASURE



Already have a FORMED Account?
Visit FORMED.org
Click Sign In
Enter your email
Click the link in your email
You're in. No more passwords
Want to create a new FORMED account?
Visit FORMED.org
Click Sign Up
Select "I Belong to a Parish or Organization"
Find St. Thomas More by name, or zip
Enter your email-and you're in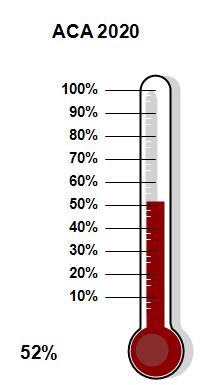 Upcoming Events
CATHOLIC WEB LINKS
Sacredheartradio.org
www.marriageuniqueforareason.org
www.21stcenturycatholicevangelization.org
Washington State Catholic Conference
North West Immigrants Rights Project
United States Conference of Catholic Bishops
Catholic Refugee and Immigration Services
Fr. Jim Northrop
St. Thomas More Relics on Display
Funerals