Welcome to St. Thomas More Parish
Our mission is to become the real presence of Christ through prayer, education, worship and service
"Lead Me Lord, Send Me"
Fr. Stephen Okumu
Pastor

____________________________________________________________

DAILY MASS:
TUESDAY-FRIDAY- 9:00 AM

WEEKEND MASS:
Saturday- 5:00 PM
Sunday- 8:00 am, 9:30am and 11:00 am

CONFESSION: By appointment call the parish office
at 425-743-2929 or email cathyb@stmp.org

__________________________________________________________________________

We have been asked why we need to register for Mass on a weekly basis:

We are required to have a list of attendees for every mass for contact tracing purposes.
If someone tests positive for Covid-19 we must have a list of anyone that may have been
in close proximity to the individual and make that list available to the Snohomish County
Health Department. The lists must be kept for a minimum of two weeks.

Due to Covid-19 restrictions our use of all facilities have been severely restricted. We can accommodate about 100 people in Dalton Hall for Mass. We do not want to turn anyone
away ever so it helps us to better manage attendance and prepare the Hall for the 6' separation guidelines.

______________________________________________________________________________________

It is a Washington State Mandate for all to register for Masses each week.

Open to register from Monday morning until Friday afternoon.
If you don't see the Mass time you would like to attend,
it means, we have reached capacity, please choose another Mass time.

Walk-ins are welcome after the sign up is closed until we reach capacity.

29th SUNDAY IN ORDINARY TIME
October 17-18 2020




CURRENT MASS IS RECORDED
check HERE to view the previous Masses
TO ATTEND THE MASS

COVID-19 PARISH UPDATE
AUGUST 7, 2020

Church Construction Update


STEWARDSHIP OF TALENT

Have you wondered what Stewardship as a Way of Life means? See how it is being lived out in parishes of the Archdiocese of Seattle



Prayer for the Year of the Eucharist





Lord Jesus Christ,

the Eucharist is your gift to us.




As we celebrate your mysteries,




the very work of our redemption is accomplished,




and we are filled with every grace and blessing.




May the liturgy become the pattern of our lives.




May our celebrations of this great mystery

draw us ever closer to you
and to one another.


Strengthen the bonds of unity in our local Church,




that our love for one another may be evident

and
we may proclaim your Gospel more effectively.


May our celebration bear fruit in our lives,




and deepen our commitment

to serve
the poor and vulnerable in your name.
You live and reign for ever and ever.
Amen.

How holy this feast in which Christ is our food;
his passion is recalled; grace fills our hearts;
and we receive a pledge of the glory to come, alleluia.
(Antiphon for Corpus Christi, attr. St. Thomas Aquinas)
Making a
financial
donation
to St. Tho
mas More
is now quick and easy
with our new on-line
donation form.
Please consider making
a donation today.

GOD SO LOVED HE GAVE
FROM A HEART OF GRATITUDE
WE GIVE OUR
TIME, TALENT & TREASURE




Mass in Dalton Hall
Archbishop has given all of us dispensaton from attending the Mass. Those of you oveer 65 of age and those with health issues should be especially mindful of this and are advised not to attend any gatherings. Let your discretion be your guide.

For your safety and for the well being of others, you will be required to wear a mask when attending services.

You should observe the recommended 6 foot separation of social distancing at all times.

There is a limit of 100 people in Dalton Hall per Mass, please call the parish office to reserve your seats or go to click the "SIGN UP" button above.

Staff members, ushers and greeters will be on hand to assist with seat assignments.

Communion will be distributed after the final blessing. Hygiene is important.
Archbishop Paul Etienne, DD, STL
Reflecting the Good
News of Christ
Pastoral Letters, blogs.....
BISHOP DANIEL MUEGGENBORG'S REFLECTION
CLICK HERE TO CONTINUE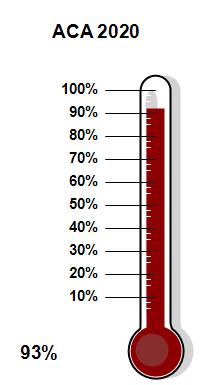 Choo! Choo!
Welcome to our VBS Rocky Railway!

To view our links for this week's virtual VBS please check these out!

You can also find them all together on our STMP website, or click here to go directly to our VBS page: www.stmp.org/152.
Upcoming Events
CATHOLIC WEB LINKS
Sacredheartradio.org
www.marriageuniqueforareason.org
www.21stcenturycatholicevangelization.org
Washington State Catholic Conference
United States Conference of Catholic Bishops
Catholic Refugee and Immigration Services
Fr. Jim Northrop
Northwest Catholic Magazine

Funerals